See What REALTORS® Are Saying
" New agents just starting out, this is the answer, get your .realtor™ website and stand out to your prospects. My business has exploded since getting my .realtor™ site up and running."
" The appeal of the .realtor™ website is in the namesake. Having a .realtor™ website is just the smart thing to do."
" As a new member of the National Association of REALTORS®, the .realtor™ website is amazing! It's simple to set up and provides options to expand as my career goals."
" The .realtor™ website and domain are among the best NAR benefits available to members out there right now. I cannot believe how easy it was to create a website using their tools yet make it completely my own. "
" As a new REALTOR®, I decided to take advantage of NAR's top-level domain (TLD), .realtor™, for my website. It's been a game-changer for my real estate career! My website instantly gained credibility and trust with clients. The .realtor™ TLD is a symbol of excellence in the real estate field, and I highly recommend it to all real estate professionals."
Elevate Your Online Presence
Your .realtor™ domain is more than just a URL — it's a powerful marketing tool that sets you apart from the .COMpetition! Capture the attention of potential clients and establish yourself as a trusted real estate professional with a domain that speaks directly to your industry.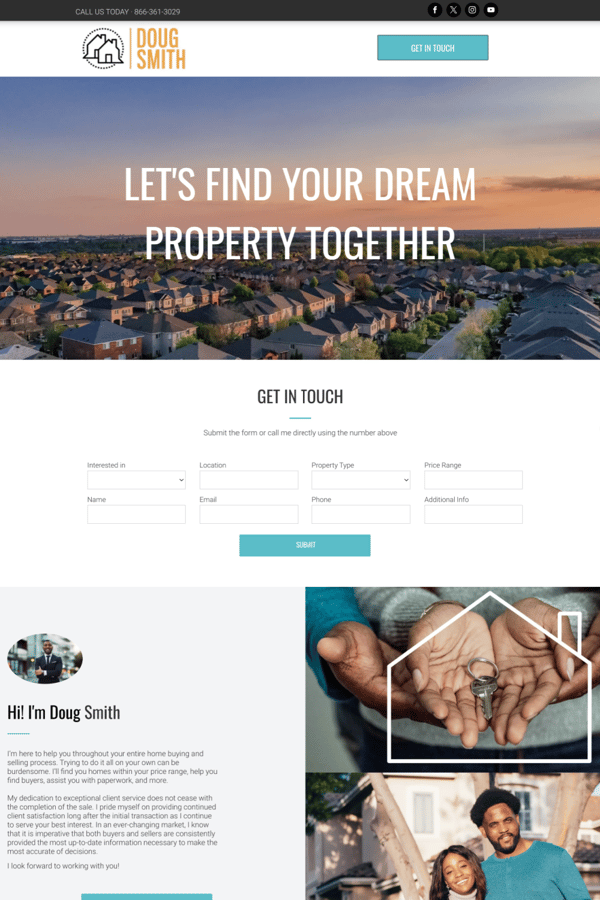 Benefits to Your Business
INSTANT RECOGNITION & CREDIBILITY
A .realtor™ domain instantly tells the world who you are and what you do.
It also communicates that you are a REALTOR® who adheres to the highest ethical and professional standards which boosts client confidence in your business.
MEMORABLE AND DIFFERENTIATION
When potential clients are searching for real estate services, your .realtor™ domain will be more memorable. In this competitive market, you'll gain an invaluable edge.
ENHANCED SEO
Search engines like Google consider domain extensions when ranking websites. A .realtor™ domain instantly optimizes your visibility in searches, helping you reach a wider online audience.
OWN YOUR BRAND
A .realtor™ web address enables you to keep potential clients with you throughout your career. No matter where you go or what you do, you will always have a consistent place to be found online and set yourself apart.

IT WORKS!
REALTORS® across the country are reporting more leads and referrals as a result of their .realtor™ websites and domains!
Expand Your Online Reach
The .realtor™ domain and Professional Website help you own your brand online! The .realtor™ domain uses part of your name in the name of the web address. Here is an example of how it would work for Doug Smith:
Doug searches for a domain that has his first or last name next to .realtor™
Doug considers names like dougsmith.realtor, dealcloserdoug.realtor or smith.realtor
Doug decides to get creative and uses dealcloserdoug.realtor
Doug connects and customizes his free website in minutes
Examples
Check out how REALTORS® just like you are using our domains and websites to market their businesses.
Be Up & Running In Minutes
Need Help Choosing Your .realtor™ Name?
Check out this video to find the .realtor™ domain that is right for you.
.realtor™ domains
Get your .realtor™ domain and set yourself apart from the .COMpetition!
.realtor™ domains for Individuals
Features
Available to NAR and CREA Members
REALTORS® receive the first year free
Professional Website Included
Domain Exclusivity
Domain Forwarding Available
Hosting Included
Free Matching Email Address and Email Forwarding
Multiple Website Templates Available
Customer Support
Gmail account with custom email to match your website domain
Cloud-based, no installation needed
Advanced security and admin features
30GB of Storage
Ease of mind with 24/7 support
View and access all communications, files, and contracts from a single space
Why can't I get the .realtor™ name I want?
The .realtor
™
domain name you are looking for may be taken by another user or the name you are searching for doesn't fit within the .realtor
™
naming conventions. The .realtor
™
domain you choose must have part of your first name or last name next to the .realtor
™
. If the name in your M1 record and the name you are searching for doesn't work within these rules you won't be able to claim the domain. You can search for a .realestate domain to allow for more creativity.
How much is the .realtor™ domain after the first year?
The .realtor
™
domain is free to NAR Members for 1 year and is $39.95 per year after the first year and will automatically renew.
I already have a website, can I still use a .realtor™ domain?
Absolutely! You are able to forward your .realtor
™
domain to your current website or if you have web hosting through your own provider, you can set it up by adding DNS records, such as A or CNAME records, to your zone. If you have your own name servers, you can provide NS records so your DNS can be managed elsewhere. Find out more about your options
here
.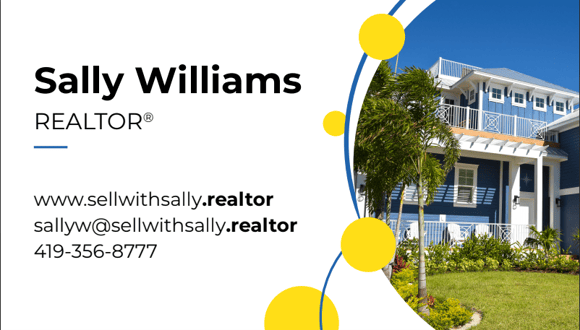 Get Your Free .realtor™ domain
Take your online brand to the next level using a free website ending in .realtor™. Setup takes minutes and it's super easy to customize to fit your brand.