Why A Website Matters?
A website is an indispensable tool for modern commercial agents, enabling them to reach a broader audience, showcase their expertise, and build lasting relationships with clients and industry partners. It's a powerful asset in today's competitive real estate market.
Build your business
Lead Generation
Establish Credibility
Online Presence
Partnerships
Networking Tool
Digital Marketing
Marketing Tool
Testimonials
See why commercial agents are loving their new websites!
" The setup process was intuitive, quick and easy. The support staff were friendly and patient. The site layout tools and fields allowed me to customize enough to reflect my intended message to the market. - I'm very pleased with the website results and client feedback." "
" I love this member benefit! I love that it's customized for commercial agents and very easy to navigate. A great marketing tool! "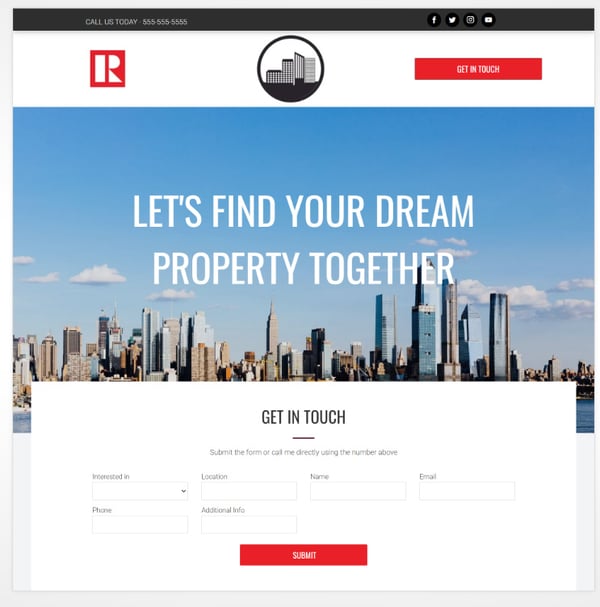 NAR Member Benefit
Free Commercial Websites!
NAR members receive their .realtor™ domain free for the first year. Your website is included free for the life of your domain!
Build Your Online Presence
Showcase Expertise & Listings
Up Your Marketing Game
Watch Your Network Grow
Set Yourself Apart
Get Started

Customized Commercial Websites
We've Done the Work for You!
Personalized Customization
Built-in Lead Generation
Customer Testimonials
Social Media
Optimized for Top SEO
Hosting Included
Customer Service Provided
Get Started

Upgrade & Unlock All Access
Premium Commercial Websites Available
Want more features? Check out our Premium Website which includes a multi-page commercial website template, full customization capabilities, blog, video and more, available for only $24.95/month!
Learn More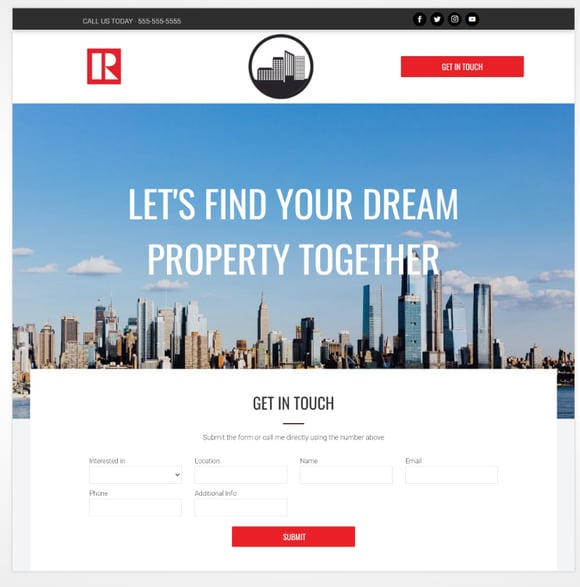 Let's Get Started!
The first step in creating your custom commercial website is to register your .realtor™ or .realestate domain. At checkout, select the best website option for your brand. Once your domain is secured, log in and switch your template to the commercial option. Need help, simply call us at 866-361-3029.